Sister Bees began like most dreams do, just a conversation between friends over coffee. In 2014, we had done some research on the benefits of beeswax, and were amazed at all it's healing properties to the skin. Being hobby beekeepers, we organically began creating and dreaming of products for our family and others.
Practice makes perfection! After many late nights after the kids were tucked away, the products grew to become fantastic. Slowly we started telling friends, family, and even a few local retail stores about Sister Bees amazing lip balm. It was a hit. Simple ingredients, all natural, we even harvested our own beeswax!
Soon after, our 2 oz tins were birthed; Bee Butter, Worker Bee, Bee's Beard Balm, and Paw Putty. Once again, crafting something that we loved for our own family, became something others loved as well.
In the spring of 2017, Kim and Amber began seeing that the market was growing and another Sister Bee was added to the "Hive", Kelly.
You can now find Sister Bees in retail stores all over Michigan and beyond, at many fine craft shows, online at www.sisterbees.com, and much more to come in 2018.
From Our Hive to your Home,
Sister Bees
Kim, Amber, and Kelly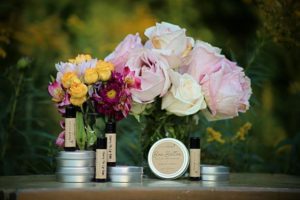 All Natural Lip Balm
---
Are you looking for a moisturizing lip balm that glides on smooth, and leaves your lips feeling renewed and refreshed? Sister Bees All Natural Lip Balm is the answer! It is made from all natural ingredients, including beeswax and NO CHEMICALS OF ANY KIND! (including the flavorings….it's all natural) This fan favorite is sure to not disappoint!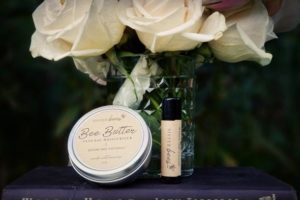 Bee Butter
---
Did you know that beeswax is antibacterial, antiviral, and a natural ingredient for healthy skin? Bee Butter repairs your skin and is a miracle worker for eczema, Diaper rash, cuts, bites, burns, cracked heels, and more.  Plus, because Beeswax does NOT clog pores, it is THE perfect, silky, daily skin moisturizer. (Even on your Face!)
Bookmark
210 S. Rath
Ludington
My Sisters Closet
115 W. Ludington Ave
Ludington
West Shore Market
707 W. US-10
Scottville
and (seasonally) at Maude's
302 W. Ludington Ave.
Ludington
Categories: Miscellaneous