ORCHARD MARKET is a family owned farm with two farm markets conviently situated in Free Soil and Ludington MIchigan.
Established in 1960, this third generation business continues to be the area's relied upon source for homegrown and locally grown farm fresh fruits and vegetables, fresh bakery, homemade fudges and an extra large secection of farm market goodies.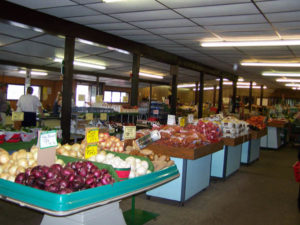 mICHIGAN SWEET CHERRIES & BLUEBERRIES
Michigan Sweet Cherries and Blueberries are in the farm markets now!
Categories: Market/Gallery