We are a 5 generation family farm. We grow cherries, apples and make maple syrup and maple products. Fruit in season at roadside, maple products all year.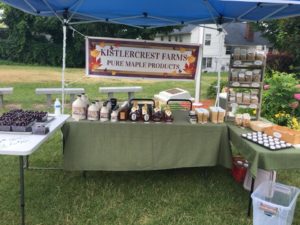 Back in 1895, Great Grandpa John Kistler didn't know it at the time, but he began a family tradition that has spanned a hundred years and brought his Pure Maple Syrup to folks all across America.
At Kistlercrest Farms we are proud to continue this tradition by bringing you the finest Pure Maple Syrup and Maple Syrup Products.  While the production process has been modernized over the past century, our ingredient list has remained the same;  100% Pure Maple Sap from the Sugar Maple Tree, a pinch of personal pride and a whole lot of elbow grease.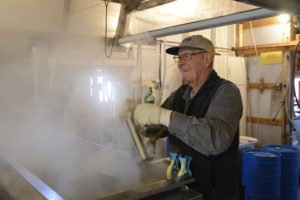 We think our Pure Maple Products are every bit as good a Great Grandpa Johns' used to be (maybe even better), and we hope you will too.
PURE MAPLE PRODUCTS
Maple Syrup – in all popular containers & sizes
Maple Cream – delicious as a spread on fresh baked bread or warm biscuits
Hand-dipped Maple Cream Chocolates – each box is an assortment of Pure Maple Cream centers hand-dipped in luscious Milk & Dark Chocolate (Christmas only).
Grandulated Maple Sugar and Candy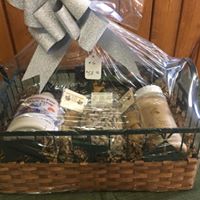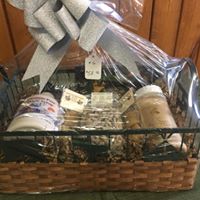 Gift Boxes & Baskets- available year-round.  We ship anywhere, anytime via UPS.
Come see us on the Farm!  We are located 5 miles south of Ludington on Old US-10 (Pere Marquette Highway)
Our products are also available at area Farmer's Markets and at Avenue's End Mini Mall in Ludington.
Categories: Food/Farm
Riverton Township
4049 S. Pere Marquette Hwy
Ludington, MI 49431 United States