I started making my own beauty and personal skin care products because I did not like all of the toxins and chemicals in the products I was using on an everyday basis.  I tried buying all-natural and all-organic skin care and beauty products but it was costing me a fortune, so with a lot of research and a lot of trial and error I started making my own products at an affordable cost, that not only I loved, but my family and friends loved as well.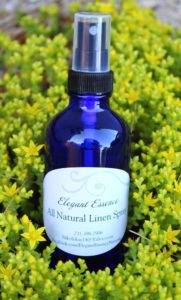 That's when I decided I wanted to share it with more than just family and friends, so with their encouragement I went on a quest to begin my own business, Elegant Essence, where I can share my all-natural homemade beauty essentials with everyone!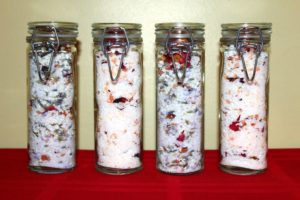 I make all my products myself with love in ,my kitchen, using only the best quality ingredients making sure I know where they are resourced.  I love using local and organic Mason County ingredients in my products whenever possible and I love knowing that everything I make is safe, natural and good for us along with being affordable.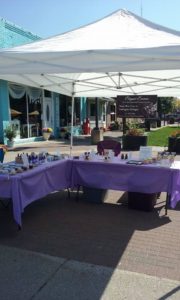 Elegant Essence products are available at:

Ludington Holistic Health
220 S James Street
Ludington, Michigan 49431
231-425-HOPE (4673)
Psychic Parlor
215 S. James Street
Ludington, Mi. 49431
(231) 907 – 2576
Ludington Farmers Market
Downtown Ludington
Every Friday 3PM-7PM
May through September
Categories: Miscellaneous