Brief history of Dains Orchards
After serving in the army in the late 30's and in WWII, my dad took over farming strawberries in Mason County.   In the 50's and 60's he took up farming in Pere Marquette township on Bradshaw Rd.
He started with tart cherries, then planted peaches and sweet cherries.  In the 70's after I got out of the Air Force, I took up farming with him plus working at the Ludington Fruit Exchange.  In the late 80's I bought the rd and 4th farms from him.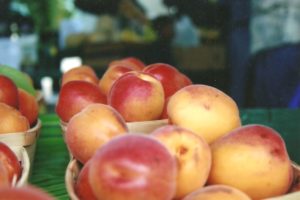 My older sister and I are still farming together.  We started with sweet cherries, then apricots, peaches, plums, pears and apples.  We also have heartnuts and chestnuts and some vegetables.  We sell most of our fruits at area fruit markets.
Ed & Sue Dains
Dains Orchards fruits are available at the Farmer's Market in Ludington, Manistee and Muskegon.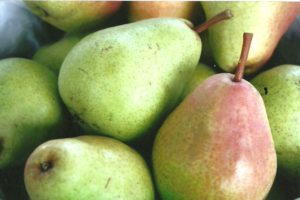 Categories: Food/Farm
Riverton and Pere Marquette Townships
5966 Morton Rd.
Ludington, MI 49431 United States