The Carrom Company has been manufacturing quality games for 130 years, reaching homes across the country. Our Ludington, Michigan manufacturing facility is in the heartland of America where family means everything and quality time is number one. We make games so you can make memories. Find your favorite Classic Family Game and continue the great tradition.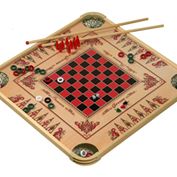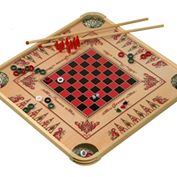 BRING BACK FAMILY GAME NIGHT!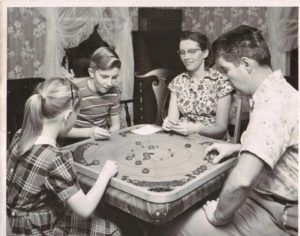 We've launched a national effort that calls upon families in America to put down their mobile devices, turn off their TVs and put away their laptops and tablets for one night to sit around the kitchen table or family room playing their favorite board games in an attempt to re-engage the family in real conversation and nostalgic fun.
Products
-Carrom Game Board
-Nok Hockey
-Skittles
-Balance Board
-Bowl-A-Mania
-Shuffleboard
-Hi-Bol-Chess
-Checkers
-Poker Chips and Holders
-Cribbage
-Dominoes
-Multi-Game Boxes-Air Hockey Tables
-Foosball Tables
-Stick Hockey Tables
Categories: Manufacturer, Miscellaneous
Ludington
218 E. Dowland
Ludington, MI 49431 United States