Bates Maple Syrup is a family/friend run operation. From the owners down to the littlest helpers everyone enjoys the delicious product and comradeship that is produced on the farm. Our goal is to provide a 100% natural product on our farm in Ludington, MI.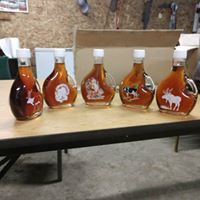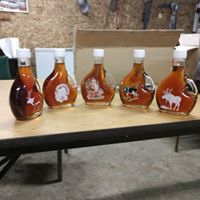 Maple Syrup was originally produced on the property in Ludington, MI in 1904 by Carl Christiansen. To help with the production the Bates children (Lois, Laura May, Fred, Kenny, and Frank) and neighbors gathered and produced Maple Syrup. Then in 1961, Fred Bates purchased the farm from his grandpa Christiansen. He continued the family tradition of dairy farming and producing maple syrup while his siblings, extended family, and friends continued to support the operation. In 1967-1968 he became the largest producer of Maple Syrup in Michigan. In 1978 he downsized greatly and focused on dairy farming.
At that time he moved the sugar shack from a large shop by the house to a small shack directly in the east woods. Then in 1995 he retired from dairy farming and converted the barn into the new sugar shack. He now averages 3,000 taps a year and is classified as a hobbyist.
Come March, you can still see the Bates boys out in the sugar shack. Fred manages everyone and Cathi (wife) manages the canning and selling. You will also find Kenny Bates helping fix equipment, gathering sap, and cutting wood to fuel the fire. Frank Bates, leads the gathering team in the woods and collects wood during the year to fuel the evaporator.
Come out and learn how to make Maple Syrup firsthand and then take some home with you!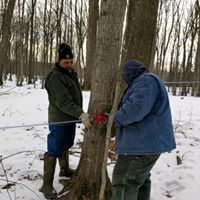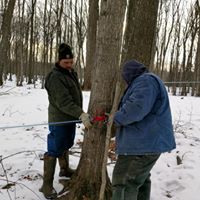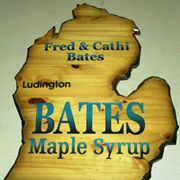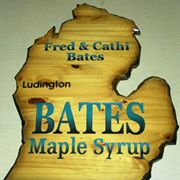 Bates Maple Syrup is available online at BatesMapleSyrup.com and at The Jam Farm, and local markets.
Categories: Food/Farm